Our vision is to establish ourselves as a top-tier real estate team, comprising of exceptional individuals who are dedicated to providing unparalleled service to our clients and making a positive impact on our community.
Our mission at the Show Me Home Real Estate Team is to lead the industry by continuously striving for excellence. We are committed to pursuing mastery through ongoing education and personal development. Our priority is to provide exceptional service to our clients and community to foster lifelong relationships. We cultivate a team culture that encourages personal and professional growth, inclusivity, collaboration, hard work, and fun. We believe in setting high standards for our industry, being accountable for our commitments, and maintaining integrity in all our actions.

COMMUNITY
We build it. We serve it. We ARE it. 
HONESTY
We operate on the standard of transparency and truthfulness at all times.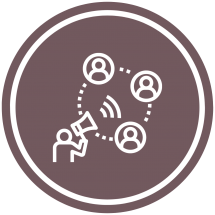 COMMUNICATION
We communicate proactively in order to build meaningful and sustainable relationships.
ACCOUNTABILITY
We accept our responsibilities and deliver on our commitments.
PURSUIT OF MASTERY
We continuously strive for personal and professional growth and excellence.